South Somerset Mind charity staves off threat of closure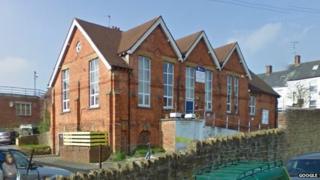 A mental health charity in Somerset has raised enough money to stave off the threat of closure for a year.
South Somerset Mind was two months away from insolvency earlier this year but has sold its headquarters to enable it to keep providing services.
The charity, which will be 30 years old next year, spends £34,000 per year on a support worker and weekly drop-in day.
Chairwoman Anne-Marie Rosen said the charity would be stable for 12-18 months but was "not out of the woods".
She said it was very important to develop new services and identify new income streams in the short term.
The charity sold its headquarters on Dampier Street in Yeovil and has relocated to Houndstone Business Park three miles away.