Cantelo Nurseries fined £80,000 for fatal greenhouse blast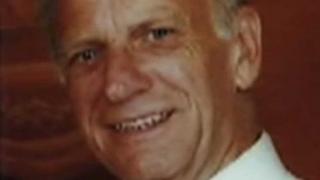 A horticultural firm, where one man died and three others were seriously injured in a greenhouse explosion, has been ordered to pay an £80,000 fine.
Peter James, 67, was hit on the head by a metal plate while working at Cantelo Nurseries, near Taunton, on 11 May 2010 and died six days later in hospital.
The Health and Safety Executive (HSE) found work was not properly planned and employees were not correctly trained.
The company pleaded guilty and was also ordered to pay £59,812 in costs.
Taunton Crown Court heard the men were injured in an explosion while emptying a pressurized tank, used to heat greenhouses at the company, which grows organic peppers.
Mr James was hit by a metal hatch cover which flew across the room and three other men standing nearby also suffered severe injuries.
The HSE investigation also found the workers were not properly supervised and at least one of them did not speak English well, making it hard for him to follow instructions.
HSE inspector Christine Haber field, said: "This tragic incident has cost one man his life and changed the lives of many other people forever.
"There were simple, sensible and proportionate steps, such as releasing the pressure in the tanks, that could, and should, have been taken to do the work safely.
"All that was needed was a little thought beforehand to ensure the work was properly planned, carried out by competent people and supervised. Had this been done, this tragedy could have been avoided."