Wessex House children's mental health unit reopens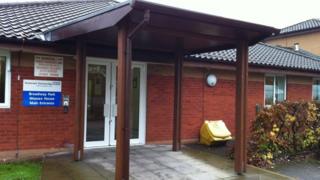 An inpatient unit for children and teenagers with mental health issues has reopened after a 20-month closure.
The 12-bed unit at Wessex House, in Bridgwater, closed in March 2013 due to staff shortages. Some patients were send to adult wards when it was shut.
Lyn Davis, manager of Wessex House, said new staff had been recruited and the unit was reopening with four beds.
She added the plan was to increase to eight beds in January and reach full capacity by March.
"We are building a new team so we can offer a therapeutic environment, so the minute they come through the door, they are supported," she said.
During the closure, some patients were placed more than 200 miles from home.
Ms Davis added: "We will have one qualified nurse to four young people.
"We are starting off with four beds and we will have two qualified staff on at all times, with nursing assistants and healthcare assistants throughout the day, and the same shift pattern overnight."
The unit has been refurbished and weekend activities will also be planned for young people, part of a new model of care brought in by Somerset Partnership NHS Foundation Trust.