Taunton Blackbrook pool contract price rises by £400,000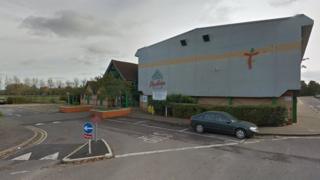 A firm set to build a new council-run pool in Taunton is charging an extra £398,000 in its final contract price.
BAM Construction has been chosen to build the new 25m-pool and spa at Blackbrook Pavilion for Taunton Deane Borough Council.
Councillor Catherine Herbert said: "We haven't signed the contract yet, but we are going in knowing exactly what we're going to pay."
The council approved the extra funds at a meeting earlier.
The contract for the pool was tendered under the Construction Framework South West - a scheme that caps margins for constructors.
'Bottoming out'
A council report has said that due to the market picking up, "contractors and the supply chain are able to increase their profit margins and still win new work.
"It is this ability to increase margins which is fuelling the current tender price inflation rather than rising input costs, which are relatively subdued."
The original cost of the project was £5.3m and the extra funds will come from the Growth and Regeneration Reserve.
"It is bottoming out exactly what it is going to cost us at today's prices," added Ms Herbert.
"If we delay this now and come back after Christmas, who's to say if that contract is going to be available for us and we'll have even more costs involved in trying to get a new contract."
The council added that if prices for labour and construction materials rose again, the contract would ensure the council would not be forced to pay further money out.