Tsunami anniversary: Piers Simon Appeal gets Inner Wheel support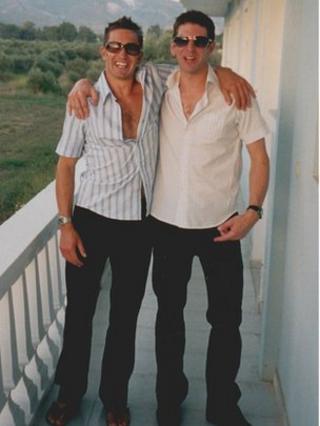 A charity set up in the name of a Somerset man who died in the Asian tsunami 10 years ago has been given the backing of a national fundraiser.
Piers Simon, from Chilthorne Domer, was among more than 230,000 people killed in the tsunami on 26 December 2004.
His family set up a charity which founded the School in a Bag project for children in extreme poverty.
The Inner Wheel, a division of the Rotary organisation, has now made the charity its main benefactor next year.
Mr Simon was 33 when the tsunami hit a cafe where he was breakfasting with friends on Koh Phi Phi island, Thailand.
He was swept out to sea and his brother Luke, who was also in Thailand at the time, co-ordinated the search for him. Piers' body was discovered on New Year's Eve that year.
His family set up the Piers Simon Appeal which has so far donated 47,000 rucksacks filled with pens, pencils, exercise books, lunch boxes and other school equipment to poor, orphaned and disaster-affected children around the world.
Luke Simon said of his brother: "I think he was always proud of his little brother because I was always trying to emulate what he did because he did things so well.
"So, I think he would have a big smile on his face and be proud of what we've achieved in his memory."
He said they hoped to distribute 10,000 more filled rucksacks next year.
"We are really excited about the partnership with Inner Wheel and we are really hoping that we might be able to raise enough to fund almost 3,000 [of the 10,000] school bags over the course of that year which also happens to be our 10th anniversary of losing Piers and running the charity."
The money raised by Inner Wheel will also help the charity to instigate its new initiatives of Class in a Bag and Sport in a Bag.
"If we can raise that sum of money then we really can identify a fairly big project around the world to get stuck into," Mr Simon said.
"We're still a relatively small charity so this exposure will help spread the word, and therefore the work we do, enormously."
Christine Hollis, president of the Inner Wheel Club in Yeovil, said: "We had always thought that it was a small, local charity, but now the whole country is going to be raising money next year for them so that's great."