Fresh norovirus outbreak at Weston General Hospital closes wards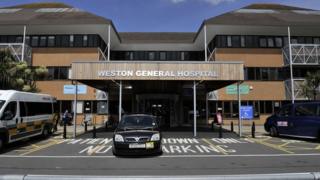 Wards have closed again at a Somerset hospital after a fresh outbreak of norovirus.
Three wards were closed at Weston General Hospital before Christmas following an initial outbreak but were reopened following a deep clean.
However, the hospital has confirmed a new outbreak of the virus and put restrictions on Berrow and Uphill wards as a precaution.
Managers are asking that only essential visits should be made to the site.