Street butcher fined after boy loses hand in mincing machine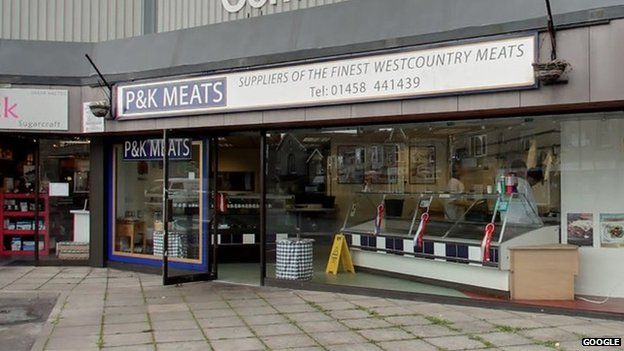 A butcher has been fined £3,000 after a teenage apprentice's hand was chopped off in a mincing machine.
The 16-year-old boy's right hand had to be amputated in the shop after it became trapped in the machine, which was being used without a guard.
Paul Jeffery of P&K Meats in Street, Somerset, had previously pleaded guilty to failing to ensure the health and safety of his staff at work.
Yeovil magistrates also ordered Mr Jeffery to pay £12,104.76 costs.
When the mincing machine was removed and examined following the incident in July 2013, Mendip District Council environmental health officers found it was being used without a guard or restrictor plate and "would have exposed any user to risk of harm".
After sentencing, Stuart Cave, from the council, said: "This was a horrific accident in which a young man received life-changing injuries.
"The accident could have been avoided had the necessary safety equipment been used."
Related Internet Links
The BBC is not responsible for the content of external sites.