Montacute couple jailed for animal neglect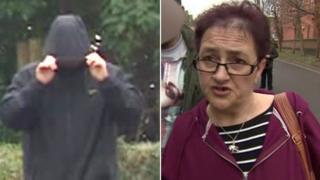 A couple have been jailed after a court heard how they kept more than 50 animals in "horrendous" conditions.
June and Paul Harding, of Montacute, Somerset, were found guilty last month of causing unnecessary suffering and neglecting the animals at their home.
Taunton Magistrates were told two of the dogs were so ill they had to be put down immediately.
Both defendants were sentenced to 12 weeks in prison and banned from keeping animals for life.
Chairman of the bench Clive Powell said due to the seriousness of the cruelty, an immediate prison sentence was "the only answer".
He said in 30 years as a magistrate he had not seen a case as bad, and that his stomach "churned" when he saw pictures provided by the RSPCA.
Speaking outside court, Insp Marie Griffiths, from the RSPCA, described conditions in the house as "absolutely horrendous".
She said: "The animals were being kept in terrible conditions. The smell was absolutely overpowering.
"You just choked at the smell in that house."
Most of the animals have since been re-housed and six are still being treated by the charity.