Diocese of Bath and Wells staff to be given living wage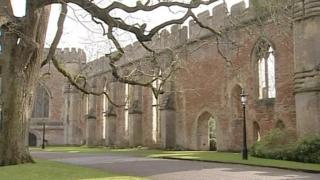 All staff directly employed by the Diocese of Bath and Wells are to be guaranteed the living wage.
The synod, made up of ordained and lay people from across Somerset, has voted overwhelmingly to ensure its employees are paid at least £7.85 per hour.
Churches in the diocese, which all operate autonomously, are also being encouraged to do the same.
David Maggs, social justice adviser, said: "It's important for the Church to show leadership on this issue."
The living wage is calculated from the basic cost of UK life and is more than the UK's National Minimum Wage, which is currently £6.50 per hour.
Mr Maggs said the vote demonstrated the Church of England diocese's "clear commitment" to the living wage.
"We've started with our direct employees who have, in practice, been paid a living wage since January this year," he said.
"We'll now be working with our parishes, helping them to consider the issues in the hope that they will be able to offer the same in future."