Weston Museum closes ahead of £1m revamp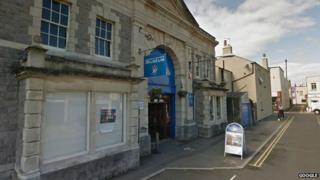 Weston Museum has closed ahead of its £1m revamp which is expected take almost two years to complete.
The museum opened free of charge on Saturday to celebrate its fundraising success and forthcoming transformation.
Before the building work begins, the entire collection will be moved to the Heritage Centre in Taunton so it can still be accessed by researchers.
Staff will also continue to create displays for community buildings and events and hold talks in the meantime.
Zoe Clements, the museum's development officer, told the BBC a lot of the current displays and exhibits were "quite dated".
"The museum has been in a very similar state since 1974 when it moved to the present location," she added.
"I think we can certainly show the North Somerset collection a lot better than it's being shown as the moment."
'Exciting time'
Town clerk, Malcolm Nicholson, said: "This is a very exciting time for Weston Museum.
"The Town Council would like to thank all who have given professional volunteer support since we took ownership of the museum in 2011."
The museum secured £1m in Heritage Lottery funding as well as donations from the public.
Staff are also hoping to raise more money towards the project by asking people to sponsor individual wooden blocks which will be used for the courtyard flooring.
So far 350 out of 2,000 blocks in the appeal have been sold.
Weston Museum in Burlington St, Weston-super-Mare closed at 16:00 BST and will reopen in August 2017.