Taunton legal high shop Hush closes permanently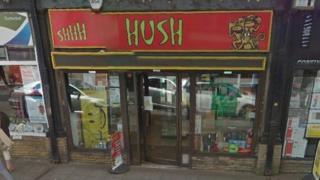 A shop selling legal highs in Taunton, which police said was responsible for serious nuisance and disorder in the town, is closing permanently.
Avon and Somerset Police temporarily shut down Hush in Bridge Street under the Anti-social Behaviour Act.
The force has been in contact with the owner who said he would not be reopening the shop when the order expires on 16 June.
A police spokesman described the closure as a "good thing for Taunton".
Owner Simon Tomlin had appealed against the temporary closure order, but the appeal was dismissed.
Mr Tomlin did not wish to comment on the permanent closure of the shop.
Taunton Deane councillors voted last year to ban the sale of the substances in premises rented from the authority.