Cows released on Somerset common for first time in 60 years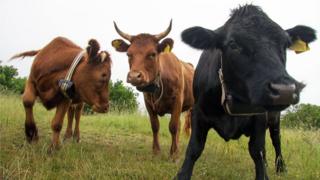 Cows are being let loose on a Somerset reserve for the first time in decades.
Walton Common, near Clevedon, has not been grazed for at least 60 years because of a lack of fencing.
Now, in a bid to improve the grassland, an electric cable has been installed underground so cows fitted with shock collars can be introduced to the common.
Volunteer warden Dave Horlick said the cows "don't enjoy it" but have "quickly learnt the limits of the reserve".
Walton Common is a Site of Special Scientific Interest (SSSI) and a Scheduled Ancient Monument.
But according to the Avon Wildlife Trust, grazing was "vital" to manage the "very big reserve" while protecting its ancient archaeology.
'Small electric shock'
"We've got a cable running about 2.5km around the perimeter and if our cattle get anywhere near this cable - about 5m or 6m - they'll get an audible noise to warn them and if they get that little bit closer they get a very small electric shock," Mr Horlick said.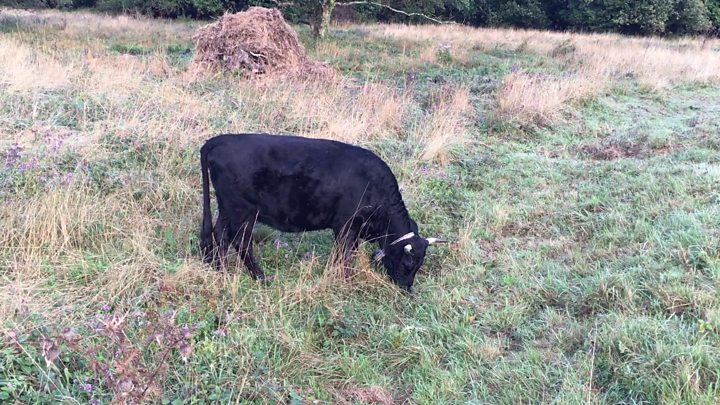 "It's similar to an electric fence but with an electric fence there's no warnings - so at least with this they need never get zapped because of that audible warning."
A herd of five "trained" Dexter cows - one of the smallest breeds - has initially been introduced, but the trust is hoping to increase numbers in the future.
A trust spokeswoman said: "The cattle learn very quickly and we are confident the addition of cattle on the common will significantly improve the condition of the SSSI, while not having any negative impacts on landscape."