Bath council plans £37m cuts by 2020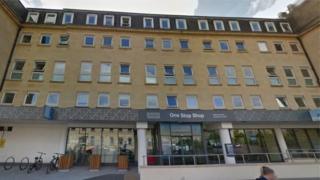 Savings of £37m are being planned by Bath and North East Somerset Council due to ongoing government funding cuts.
Plans include cutting £5.6m from adult social care and potential losses of the equivalent 150 full-time jobs by 2020.
Conservative cabinet member Charles Gerish said: "The key is how things are delivered and whether people notice a difference in delivery."
The opposing Liberal Democrats say cuts remove flexibility in the system and increase stress among staff.
'Very fearful'
Lib Dem leader Dine Romero said: "You cut it right back to the absolute bone with no additional give, nothing to deal with stress or illness or even holidays.
"I'm very fearful, particularly when there is nothing left in the system to cover the unexpected."
The ruling Conservative party at the council said it had to save £37m by 2019-20. It has saved an additional £12m this financial year.
The adult social care precept of 2% will also continue from April to raise a further £1.5m to funding the growing pressures in caring for elderly people.
Other proposed savings plans include:
Savings of £5.6m in adult social care through the Your Care Your Way project where people arrange their own health and care arrangements
Making its customer services "more efficient" to save £2.8m
£1.5m in cuts to special education needs transport options by personalising people's budgets
Increasing bereavement services charges to raise £120,000 a year
The council says aims to modernise the library service and save £800,000 from its budget
The council has said 150 full-time equivalent posts could go from 2020-21.
Budget proposals will be considered at the next full council meeting on 1 February and then discussed at the full council meeting 14 February before a final decision is made.