Ex-MP Tessa Munt standing in Somerset County Council elections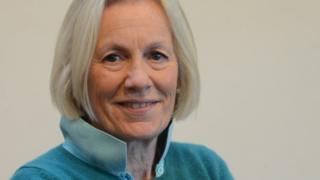 Ex-Wells MP Tessa Munt has announced plans to stand against council leader John Osman in the May local elections.
The Liberal Democrat is already the party's candidate for the Wells seat at the 2020 general election.
Currently the Conservatives have 31 councillors on Somerset County Council. The Lib Dems are the main opposition party, with 14 county councillors.
"I don't want to stand by and watch our public services go downhill," she said. Mr Osman has been asked for comment.
Tessa Munt was the Liberal Democrat MP for Wells from 2010 to 2015, when she lost her seat to Conservative James Heappey.
The Liberal Democrats in Somerset have also announced Tessa Munt's daughter, Emma, will take on David Huxtable for the King Alfred seat.
Mr Huxtable is the longest serving county councillor in Somerset, with over 30 years' experience.
The Conservative politician had sanctions imposed on him following a row over the sale of land owned by the council to West Somerset Railway in 2015.
The council elections take place on 4 May.