Sedgemoor taxi drivers trained to spot child abuse signs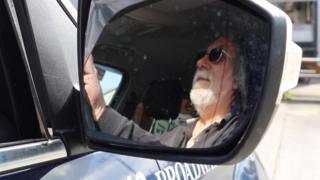 About 160 taxi drivers have had compulsory training to help them spot signs of child sexual exploitation.
Sedgemoor District Council is the first in the Avon and Somerset police force area to make the face-to-face course a requirement.
The drivers are asked to look out for any unusual signs, including any "drunk or disorderly behaviour".
Police figures show 340 young people in Somerset were thought to have been victims of exploitation in 2015-16.
Council officials say that from autumn they would revoke licences of any drivers who had not been on the course.
However, they said most local firms had now been covered since the training started last year.
Suspicions raised
Since the Rotherham child sex abuse scandal, Rotherham Council has brought in similar rules for licensed taxi firms, and so has Oxfordshire County Council after a similar child sex abuse ring was exposed.
David Saturley, manager of Broadway Taxis in Bridgwater, said: "I think it's everyone's responsibility to do it, obviously not to get involved but to report something if they think it's suspicious.
"I think it's benefitted all the drivers. If everyone takes a little piece of information, surely it's got to be a positive."
He said all of his drivers had been on the course, which includes details of who to contact if suspicions are raised.
The council is now considering rolling out a similar course for pubs and fast food outlets.