Bristol Channel mayday call: Man airlifted to hospital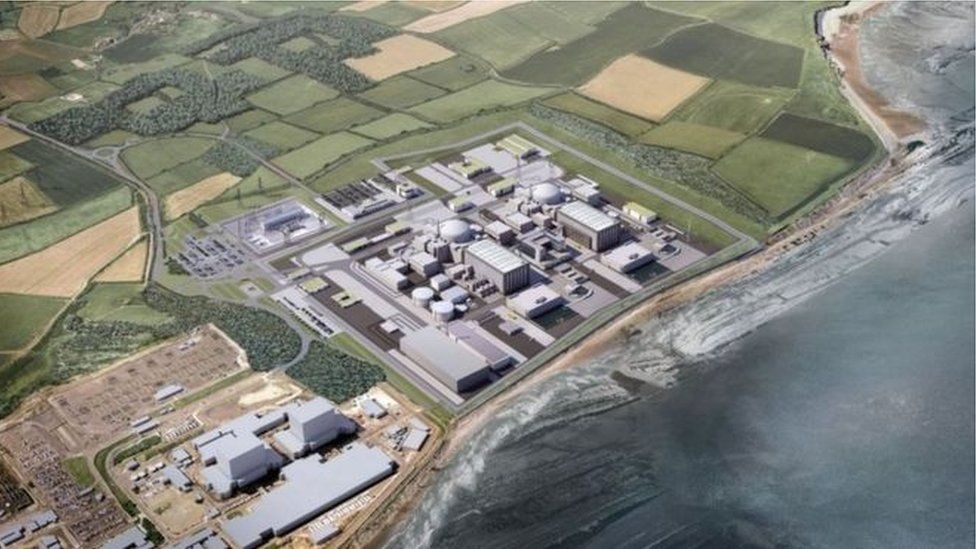 Three lifeboats and a helicopter were launched following a mayday call after an ex-military landing craft started taking on water in the Bristol Channel.
The vessel, which is used to take building materials into the Hinkley C power station site, had started listing and was 2ft deep in water.
One of the three crew on board was airlifted to hospital in Cardiff suffering from hypothermia.
The boat was eventually beached in the mouth of the River Parrett.
Further pumps were put on board by a coastguard helicopter during the rescue, on Saturday evening, and the all-weather lifeboat from Barry Dock, in south Wales.
However with a two-metre swell, the craft could make only slow progress against the tide trying to return to its base in Watchet.
Minehead lifeboat helmsman Richard Gay said the landing craft was already listing noticeably when he and his crew arrived on scene.
"Luckily we got the pump running right away but eventually the bow gate couldn't be closed at all and more water was getting in with every wave" he said.
"Given the extent to which the craft was disabled and the sea state the only option was for it to turn round and run with the tide into Burnham."
Related Internet Links
The BBC is not responsible for the content of external sites.