Greencore's Evercreech factory jobs could be at risk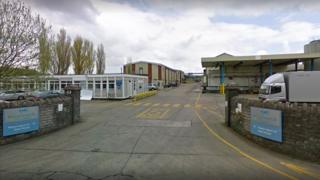 Hundreds of jobs are at risk at a factory which makes chilled desserts.
Greencore Ltd confirmed it is "proposing to discontinue production" at its Evercreech plant in Somerset where about 400 people are employed.
It said "there are no financially sustainable solutions" to repair the 126-year-old site and it was "in need of significant refurbishment".
Greencore said it could not comment further until after a 45-day consultation process.