Helicopter airframe work stays in Yeovil, MoD confirms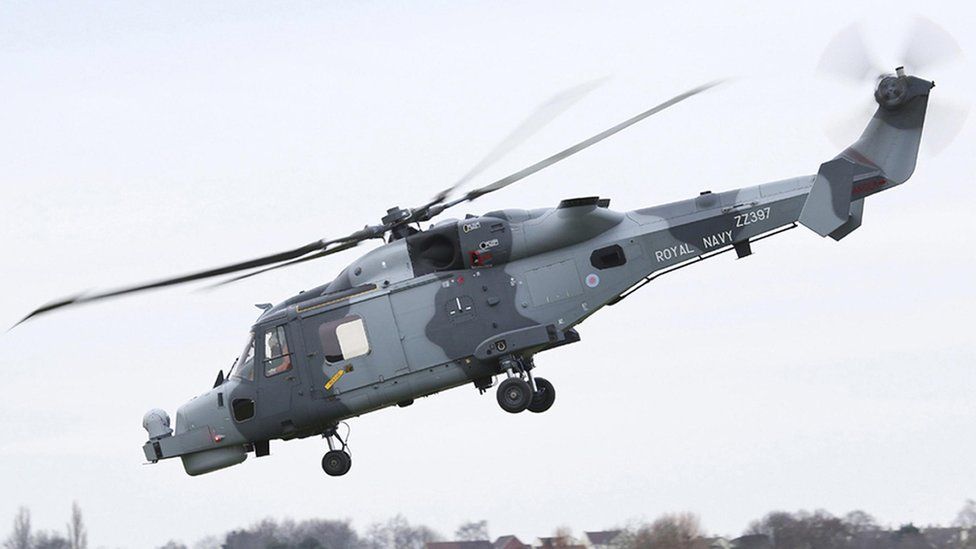 A deal has been struck for Leonardo Helicopters to keep the assembly work of military helicopter airframes in Yeovil rather than move it overseas.
There were fears the equipment and 40 jobs would go to Poland after a review by the Ministry of Defence (MoD).
Yeovil Conservative MP Marcus Fysh said: "It is good news. It was a bit of a concern that the assemblies of the Wildcat airframes might move."
The AW159 is a military helicopter used in the UK and also exported overseas.
The work had been previously carried out by GKN in Yeovil, but it was taken in-house by Leonardo in November.
In a statement, the Minister for Defence Procurement, Harriett Baldwin, said: "I am delighted that a solution for UK-based fabrication for the AW159 helicopter has been identified between the MoD and Leonardo Helicopters.
"This work has not only helped sustain 40 highly-skilled jobs within the UK, but will act as a positive boost for the company and, through improved cost-effectiveness, their export customers."
The government and Leonardo were considering the costs of moving fabrication work for future AW159 helicopter orders abroad.
The model is currently used by the Royal Navy and British Army for a wide range of uses, such as surveillance and force protection.
"I was pleased that from a commercial point of view it made sense to keep it in Yeovil.
"I've been working with the company to make sure that they've tried to find a way to ensure that is the case.
"These are big pieces of kit, so if you've got to move them a long way away then it's going to cost a lot of money," said Mr Fysh.
Related Internet Links
The BBC is not responsible for the content of external sites.