Health workers missed risks to brain-injured baby, report finds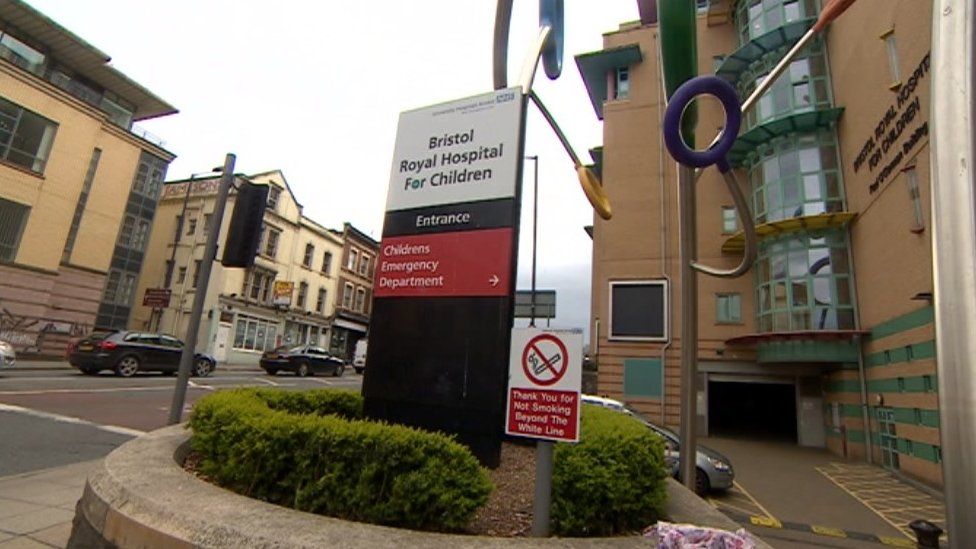 Health visitors failed to protect a baby left severely brain damaged by his step-father, a report has found.
The six-month-old boy was attacked in November 2015. His step-father was later jailed for grievous bodily harm.
A serious case review found the mother's health visitors did not question her vulnerability or the risk to the child. Her new partner's abusive history also went unchecked.
Somerset health bosses admitted a lack of professional curiosity in the case.
'Severe and irreversible'
Deputy director of quality and patient safety at Somerset Clinical Commissioning Group (CCG) Deborah Rigby said: "This was a new relationship and there were some vulnerabilities.
"There was a young mum who had been an abusive relationship and with the health workers involved there was a lack of scepticism - were they asking those difficult, uneasy questions?"
She added that since this case the CCG had set up an early help hub where health workers could flag up concerns and had given extra domestic abuse awareness training for primary care health workers.
The baby, named as Sam in the report, is now blind and severely disabled with reduced hearing.
The report said his brain damage was "severe and irreversible" with "very little chance of any development".
On 17 November 2015, he was admitted to hospital and later transferred to Bristol Children's Hospital which confirmed his condition.
His step-father was later jailed for grievous bodily harm.
The review has been published by the Somerset Safeguarding Children Board, whose independent chair, Sally Halls, said: "The report doesn't identify specific moments where one single action could have made a difference.
"But the overall approach is that had there been a bit more scepticism, and more joining of the dots, he may not have suffered the particular injuries that he did but it's difficult to predict."
Although the mother was known to social services owing to her unhealthy relationship with the biological father, she was no longer deemed at risk after she left him.
She then entered into a relationship with the step-father, while she was five months pregnant.
This was accepted by her midwife as "not unusual" for the local area.
Health visitors also accepted they "had possibly lowered their thresholds" and did not explore the new partner's background or his commitment to "bring the baby up as his own".
His violent background also went unchecked, the report found.
Other warning signs were also missed including an episode three weeks prior to the attack, when the boy was admitted to hospital after vomiting for five days, which can be a sign of a brain injury.
Related Internet Links
The BBC is not responsible for the content of external sites.