Appeal to help storm-hit Manx shearwaters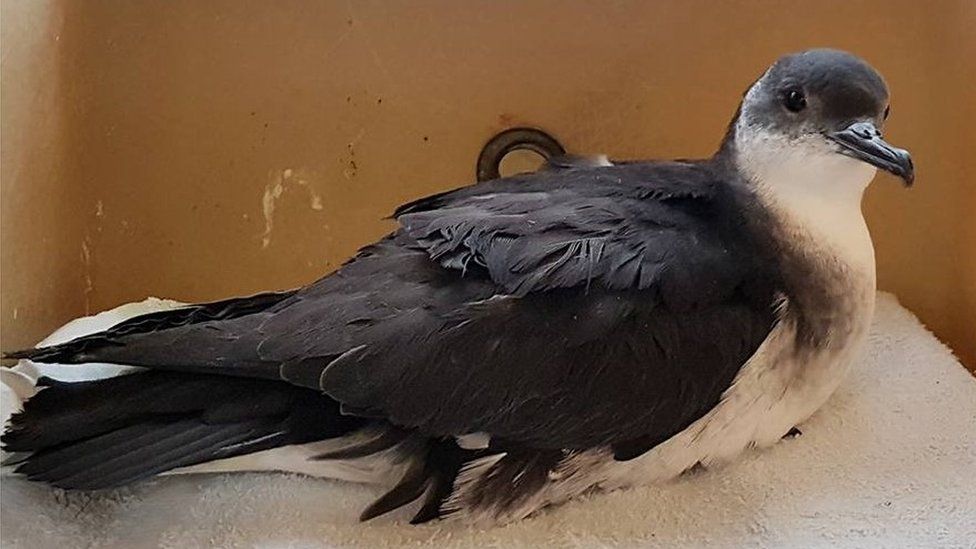 A wildlife charity has made an "urgent appeal" to help 260 rare injured seabirds caught in recent storms.
It said it needed "towels and donations to pay for fresh fish" and hoped to release them back to the wild soon.
Some of the birds were also rescued in Cornwall and Devon after the gales and taken to the centre near Taunton.
Dr Bel Deering, from West Hatch, said: "We are in desperate need of small hand towels and donations to help with the cost of feeding them.
"Their initial care includes four tube feeds a day of homemade fish soup so we are having to buy in a huge amount of fish to feed all of these birds."
She said the birds were "exhausted after being caught in strong winds and rough seas and bashed into rocks and eventually washed up on to beaches" and added "about 10% had to be put to sleep on welfare grounds".
Large numbers of Manx shearwaters are based in west Wales and can face problems in stormy or windy weather at this time of year.
The RSPCA said many of the birds "get blown off course - and while they are very able in flight or on water, they can struggle on dry land".
Related Internet Links
The BBC is not responsible for the content of external sites.