Wellesley Hospital: Safety fears at mental health unit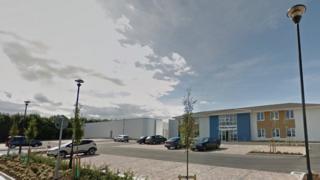 Concerns have been raised about the safety of patients at a mental health hospital which opened last year.
Inspectors said there were a high number of assaults at Wellesley Hospital in Wellington, Somerset, which is run by Elysium Healthcare.
A Care Quality Commission (CQC) visit in October also found the rights of patients in a low-security ward were not being respected.
Elysium Healthcare said it had worked hard to address the areas of concern.
The CQC said one of the two wards inspected had a "high volume" of assaults by patients on staff and other patients due to the "mix of patients" being cared for.
'Unsafe situation'
Karen Bennett-Wilson, head of hospital inspection in the south west, said: "We were obviously very concerned.
"It provided quite an unsafe situation for staff, because they weren't able to manage the patients appropriately, and for patients, because of the nature of their illness they needed to be kept safe but staff at the time were finding that very, very difficult.
"What we asked the organisation to do immediately was to address those areas before they admitted any further patients and before we conducted any further inspections."
A spokesman for Elysium said the hospital, which opened in January 2017, was continuing to build and develop its clinical teams.
A statement said: "We are investing in training, recruitment and the development of the hospital-wide team and our aim is to deliver high-quality services for local patients.
"The care and wellbeing of our patients is of the utmost importance to us and we are committed to ensuring they are at the heart of everything that we do."