Double yellow lines painted around pothole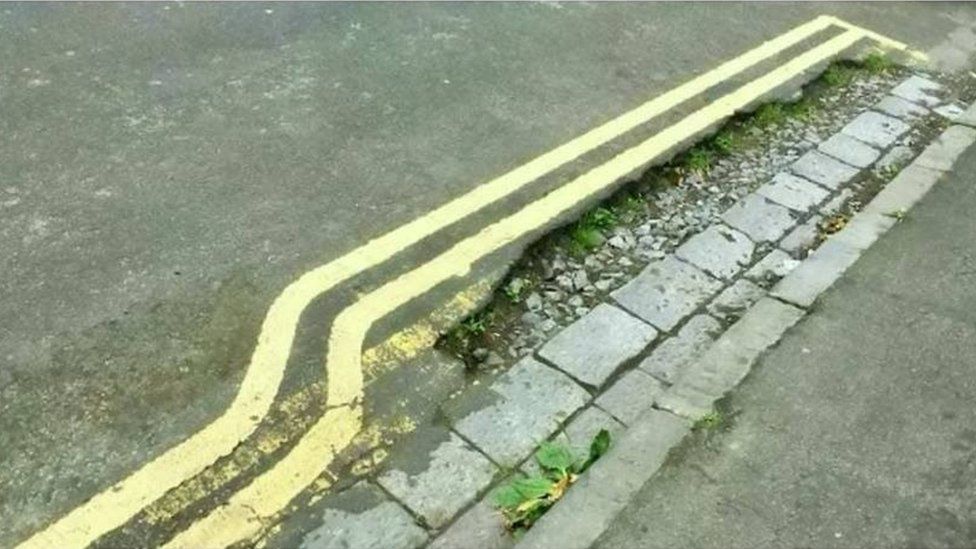 Residents have slammed a "lazy" council which painted yellow lines around a pothole instead of repairing it.
The new road markings appear to have been carefully painted around the edge of the 4ft (1.2m) long kerbside crater in Frenchay Road, Weston-super-Mare.
Locals accused red-faced North Somerset Council of "incompetence" and "pure laziness", and expressed disbelief at the hole being left untouched.
"We can't defend this. We got this one wrong," a spokesman said.
"We'll repair the road surface and will follow up afterwards to reinstate the road markings - correctly this time," he added.
Posting on the council's Facebook page, Daniel Devey said they "didn't make a mistake" and it was "just pure laziness and incompetence" while Allan Squire said it was a "lack of common sense".
The authority said the issue would be raised with key team members "to prevent it from happening again".
Related Internet Links
The BBC is not responsible for the content of external sites.