School-run drivers in Highbridge 'targeted with nails'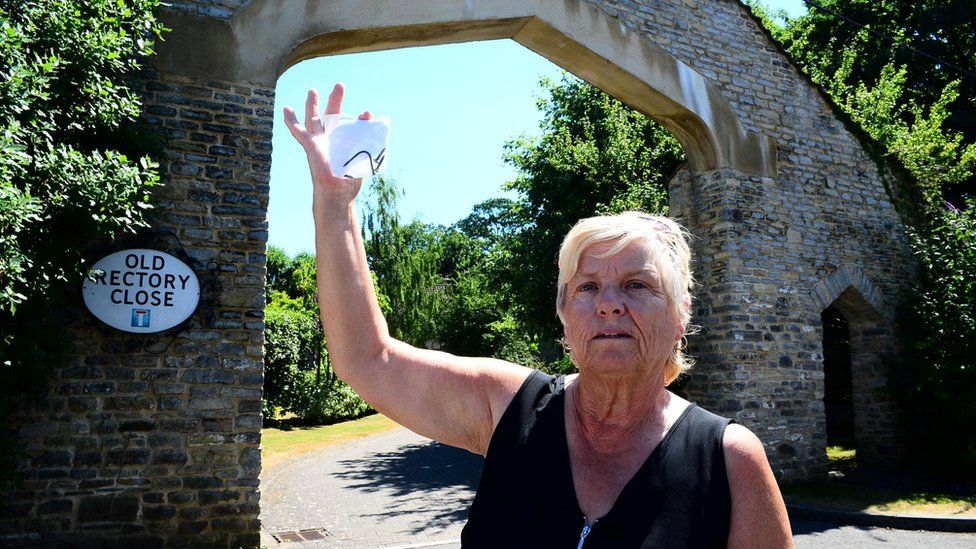 A grandmother has claimed nails and screws have been stuck in a road to stop people parking on the school-run.
Janet Smith, 62, found a screw in her tyre in Old Rectory Close, Highbridge, Somerset, in June after picking her grandchildren from primary school.
She claims drivers are deliberately targeted with nails glued facing upwards as they drop off and collect children from East Brent CofE Academy.
Police are investigating as a resident believes nails have been found before.
Ms Smith, who found the screw on 21 June, believes nails are being fixed in an upright position to inflict maximum damage.
"Somebody is going to have a nasty accident. The parking isn't dangerous and nobody is being blocked or anything like that," she said.
''We've been parking there and some of the neighbours have become a bit irate about it.
"It started a week ago when a man found two screws. Everyone is being a bit careful."
A resident, who didn't want to be named, claimed drivers "park everywhere, so people can't get out".
"I think people in the close have found nails before.
"It is very bad, people on the school run have been verbally abusive to people who live there."
A spokesman for Avon and Somerset Constabulary said: "We can confirm that we received a report from a woman that she discovered a screw in the tyre of her vehicle when she returned home. She believes this was deliberate.
"We are treating the incident as criminal damage and are keen to hear from anyone who may have information to contact us."
Related Internet Links
The BBC is not responsible for the content of external sites.