Extra security patrols in Martock 'have made a difference'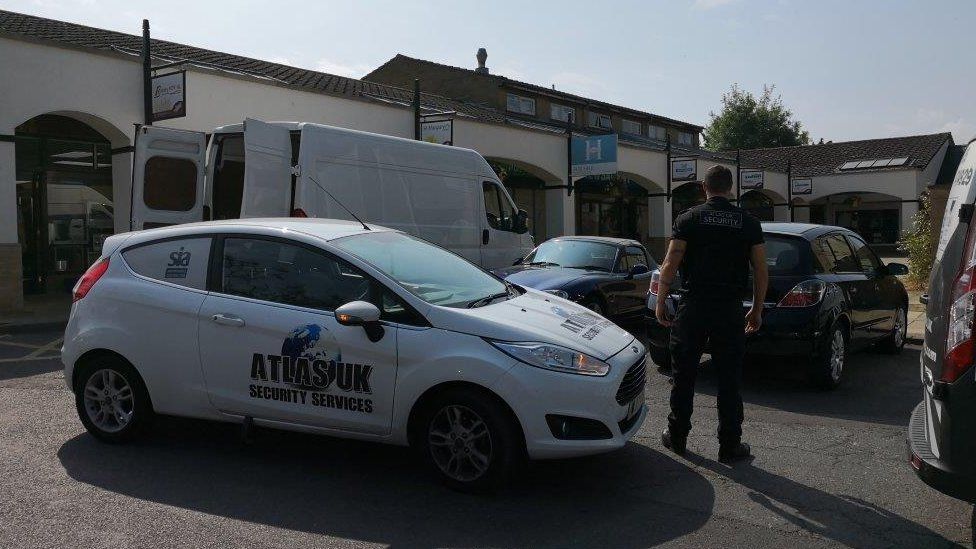 A parish council in Somerset has said employing private security to tackle anti-social behaviour has made "a marked difference".
Martock Parish Council has used Atlas UK Security Services since April in a bid to combat "threats of violence, late night noise and loud music".
Police had previously said the issues did not warrant extra force resources.
Council chairman Neil Bloomfield said the extra patrols are continuing after having a positive effect.
Mr Bloomfield said police figures from April showed there were 50% more calls over anti-social problems compared to the year before, prompting councillors to take action.
Avon and Somerset police said they needed to target resources amid rising demand and falling officer numbers.
Insp Tim Coombe said they had been consulted by councillors but there was already a "proportionate policing plan" in place.
He added: "We haven't supported the wider use of security guards in Martock as we didn't feel the level of anti-social behaviour in the village warranted this."
Since April, the council has paid Atlas UK about £1,000 for two nightly patrols over four nights a week.
The security firm's staff wear body cameras to deter anti-social behaviour and their patrols do not overlap with police beats.
Mr Bloomfield, who is also a former police officer, claimed the patrols "had reduced anti-social behaviour" but people had questioned why they were paying twice - for police and a private firm.
Daniel Goodwin from the security firm said he did not have concrete evidence but "the amount of people gathering has significantly dropped from when we first started conducting the patrols".
Related Internet Links
The BBC is not responsible for the content of external sites.