No criminal charges for 'mock slave auction' students in Bath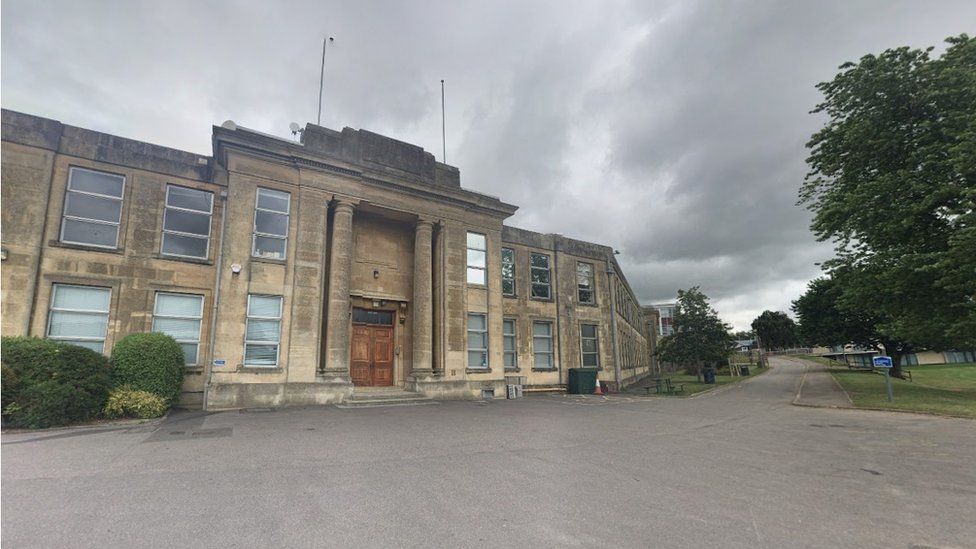 No criminal action will be taken against two pupils understood to have chained a black student to a lamppost in a "mock slave auction".
The Crown Prosecution Service said it had enough evidence to charge one of the boys but Avon and Somerset Police suggested a Community Resolution.
It is used for less serious crimes and involved the boys admitting their part in what happened and apologising.
The incident took place at Beechen Cliff School in Bath in January.
In a statement, Avon and Somerset Police said they would continue to try to stamp out offences motivated by prejudice or hate.
"We take hate crime extremely seriously and recognise the devastating impact it can have on victims and their lives," it said.
"There's no room for this type of crime in Avon and Somerset."
Ofsted found staff had failed to report the case and that their response to it was "insufficient and too slow".
The chair and deputy chair of the board of governors resigned last month.
Head teacher Andrew Davies said an action plan has been put in place to raise standards at the school.
Related Internet Links
The BBC is not responsible for the content of external sites.