Bell-ringing swan Wynn leaves The Bishop's Palace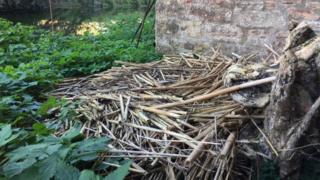 One of the pair of bell-ringing swans who live at The Bishop's Palace in Wells has left her home on the moat with four of her cygnets.
Since the 1850s swans have been trained to ring a bell on the gatehouse when they want to be fed.
Wynn and Brynn have lived at the palace since 2013, but the male died while Wynn was nesting.
The palace is now looking for a new breeding pair of swans to ensure the tradition continues.
'Very demanding'
Rosie Martin, Chief Executive of the Palace Trust, said seeing the swans leave was a "bittersweet" moment.
"We're very happy (for Wynn) but also heartbroken as we're used to having swans on the moat," she said.
There are family groups of swans living on the Somerset Levels and it is thought this is where the birds have gone.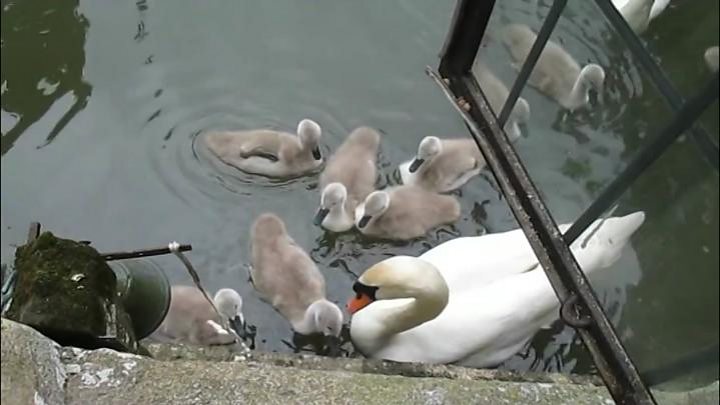 Palace records from the 1850s show Bishop Eden's daughter Maria taught a pair of swans to ring a bell when they wanted to be fed.
The bell hangs over the moat from the dining room window of the gatehouse where Palace Head of Operations George Le Roy lives.
"They've come early in the morning when we've been trying to get our breakfast and I've had to crawl underneath the window so they don't notice, then I can get my family's breakfast before I go and feed them," said Mr Le Roy.
In 2006 the Queen sent a gift of a family of swans to the Bishop of Bath and Wells to mark the 800th anniversary of the palace.