Plea to help dying Iraqi woman fly home to see son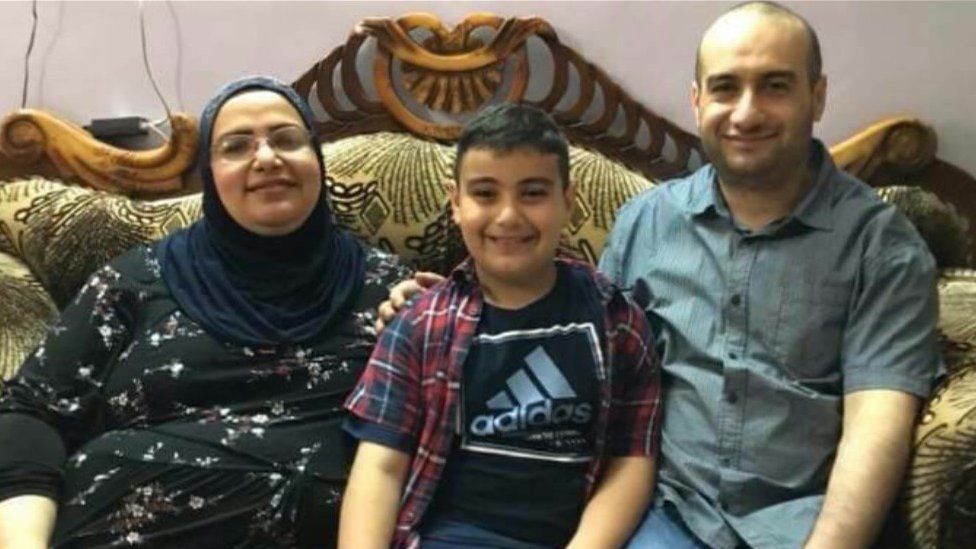 An Iraqi woman who may only have weeks to live is stuck in Southampton without her family because she is too ill to fly on a passenger plane.
Arij Altai, 38, had been due to return to Iraq with her husband and son in September but was forced to stay behind after being diagnosed with cancer.
She now fears she may never see her eight-year-old son, Ali, again.
Her friends are trying to raise more than £50,000 needed for a specialist medical flight to get her home.
Mrs Altai and her husband, Ahmed, came to Southampton five years ago with their son, both studying for a PhD in linguistics at Southampton University.
But by the time their visas expired, Mrs Altai had been admitted to Southampton General Hospital with terminal cancer and was unable to return with her family.
Now her condition is deteriorating and she is due to be discharged to a hospice.
She said: "My husband had to go back because he finished his study and he can't stay here - they won't allow him - so I have to go back because no one will be here with me.
"I don't want to die now, before I see my son and can be with him."
Mrs Altai's friend, Deborah Cornah, started a Go Fund Me appeal to charter a private jet to fly her, along with a doctor and nurse, to Baghdad next week and has so far raised £2,596 of the £56,538 needed.
Mr Altai has been allowed to return to the UK to accompany his wife but their son remains in Iraq.
He said: "He [Ali] is fine but this is his mum - it's going to be difficult for him. We hope that we can fly back to Iraq [for him] to see his mum again."