'Systemic failures' led to children's neglect in Somerset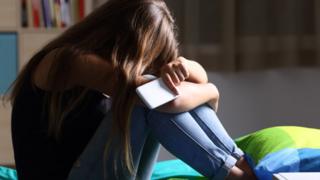 "Systemic failures" led to the neglect and abuse of three children by their parents not being uncovered for years, a report has found.
An independent serious case review (SCR) found more could have been done to intervene in the case in Somerset between 2012 and 2017.
The local authority's children's services department was rated inadequate in 2013 and 2015.
The SCR report said agencies "missed opportunities" to address the abuse.
The Somerset Safeguarding Children Board (SSCB) said it "deeply regrets" the neglect the children experienced.
The report highlighted neglect over a number of years, and there were allegations of sexual abuse.
It found agencies did not correctly address the "hostile" and "aggressive" response by the children's parents to offers of help.
'Failure to act'
Records of neglect within the family from various agencies, including the police, went back as far as 2003.
Among the failures identified by the report were missed opportunities to intervene, issues around information sharing and disagreements between professionals.
"The failure to address the safeguarding needs of these children was systemic and all agencies share some responsibility for the failure to act," the report stated.
The oldest child moved out of the family home in 2016 and the youngest and middle children were made the subject of supervision orders in 2017.
The SSCB said it and all the agencies involved accepted the report's findings that the "significant neglect" experienced by the children "should have been identified and responded to earlier".
A spokeswoman said since the case came to light, there has been "significant change and improvements in practice across all the agencies, and in recent years a significant amount of work on training around the recognition and response to child neglect".
In their latest report, Ofsted inspectors said children's services in the county had shown improvement.