Elderly 'deeply worried' over Somerset night care cuts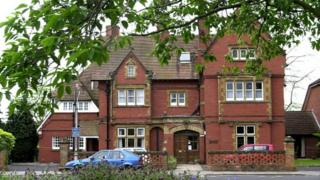 Elderly people are "deeply worried" about cuts to night warden services at three sheltered housing schemes in Somerset, it is claimed.
Somerset County Council is cutting evening and weekend on-site support at sites in Yeovil, Somerton and Chard due to "low levels" of care needs.
It said residents would still be able to access a 24-hour support helpline.
Yarlington Housing Group, which runs the sites, said this would not be adequate for some of its customers.
The company owns and manages the properties in partnership with the local authority, which provides care services to residents.
Spokesman Simon Shewry said: "What we feel really strongly about now is that the county council must make sure that they meet their statutory duties for providing care to some of our more vulnerable customers."
'Appropriate support'
He added residents were "deeply worried" at the planned cutbacks and said the council needed to ensure "they re-assess the care needs of those customers and put in the appropriate support and care plans for them".
The council said: "We reviewed our extra care housing service and found it was providing relatively low levels of care in these schemes and the 24/7 on-site support wasn't getting used as much as we'd expect.
"The team of care staff will no longer be on site during the evening and weekends, but residents will still be able to use the 24/7 helpline."
A consultation with residents is ongoing and a final decision will be made at a full council meeting in December.
If agreed, the extra care service is expected to be withdrawn in January.