Luxon family campaigns for unborn child's rights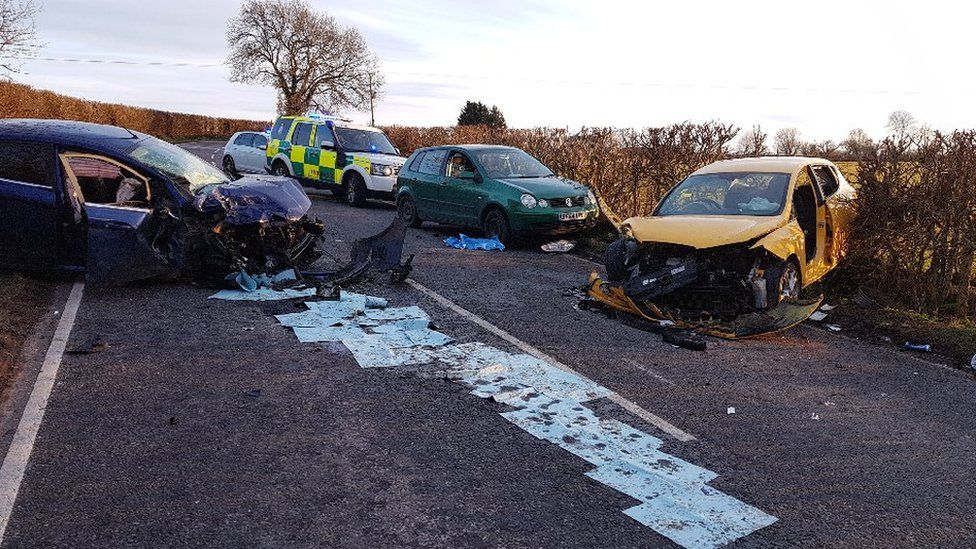 The parents of an unborn child killed in a car crash are calling for a change in the law to recognise unborn infants.
Jackie and Tom Luxon, from Axbridge, Somerset, want MPs to amend the Road Traffic Act 1988 to recognise an unborn baby over 24 weeks as a person.
It would allow charges to be brought when an unborn child was seriously injured or killed in a road collision.
The Ministry of Justice (MoJ) said it was "glad someone was convicted" over the Luxons' crash.
Mr Luxon said he wanted to highlight "inconsistencies" in the law.
"For example, if you went down a street and punched a pregnant woman in the stomach and she lost the baby, you could be prosecuted under the Infant Life Preservation Act 1929," he said.
"If the hospital had prioritised our daughter and she had lived - even for a second - it could have been a case of causing death by dangerous driving.
"But the Road Traffic Act doesn't recognise an unborn child... we are campaigning to address this massive mismatch in the law."
The collision happened on the B3151 near Somerton on 28 March 2018 when Mrs Luxon was 26 weeks pregnant.
Stuart Wells, 29, of Sherborne, Dorset, admitted he may have fallen asleep at the wheel when he drove head-on into two cars.
In a victim impact statement read in court, Mrs Luxon said: "My heart was torn to pieces when we were informed that my baby girl no longer showed signs of life.
"It's heart-breaking that no prosecution can be brought for the loss of her life... we hope that consideration is made for changes to this law going forward."
An MoJ spokesman said: "This was a deeply tragic case and our sympathies are with the family.
"It is heart-breaking when a parent loses an unborn child, particularly in circumstances such as these.
"No sentence can make up for the family's loss, but we are glad that someone was convicted and is behind bars after causing such harm."