Mendip District Council sorry for grave-digging practice blunder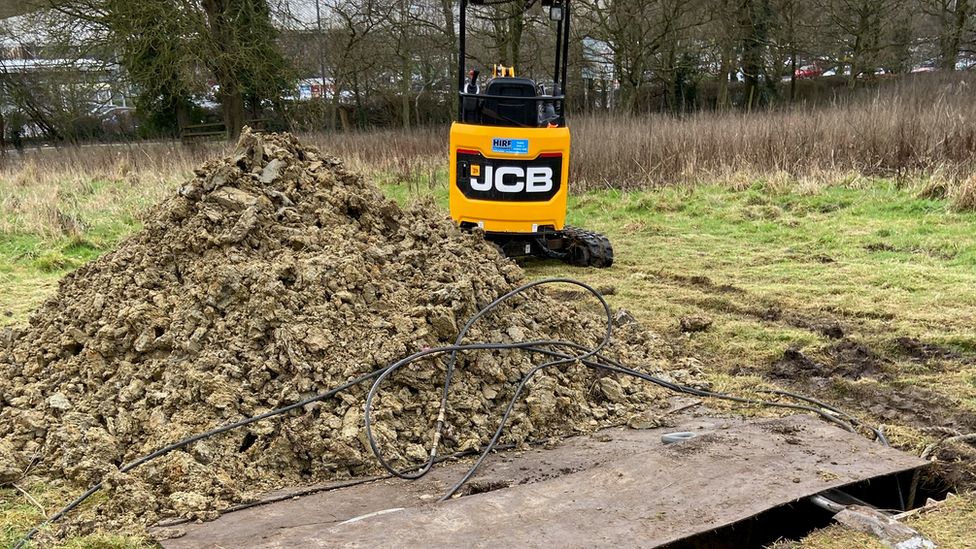 A council has apologised after trainee gravediggers mistakenly used a treasured beauty spot for practice.
Mendip District Council said it had asked workers to use part of Easthill Cemetery, Frome, Somerset for training.
But instead they dug up part of Easthill, a short walk away and an area which the authority has agreed not to build on.
A local group said the field was treasured in the town for its "irreplaceable ecological value".
Mark Player, a member of the Friends of Easthill, said he had found the gravediggers practising on the site on 28 January.
He said the field was "protected and enhanced for its irreplaceable ecological value" to Frome and the group had been left "very upset" by the damage.
"We feel passionately about this field because it's not just a bit of agricultural land that has been intensively farmed - it hasn't been touched by human development at all," he said.
The authority agreed to pause a plan to build 77 houses on the site in November.
A Mendip District Council spokesperson said the contractors had been asked to dig within the boundaries of Easthill Cemetery.
They said the instruction was "misunderstood" but that the council was "satisfied this was simply a communication error with no malintent, albeit with significant consequences".
The space has since been made safe and a second day's training was held within the cemetery.
Related Internet Links
The BBC is not responsible for the content of external sites.