Quarantine rule change welcomed by boarding schools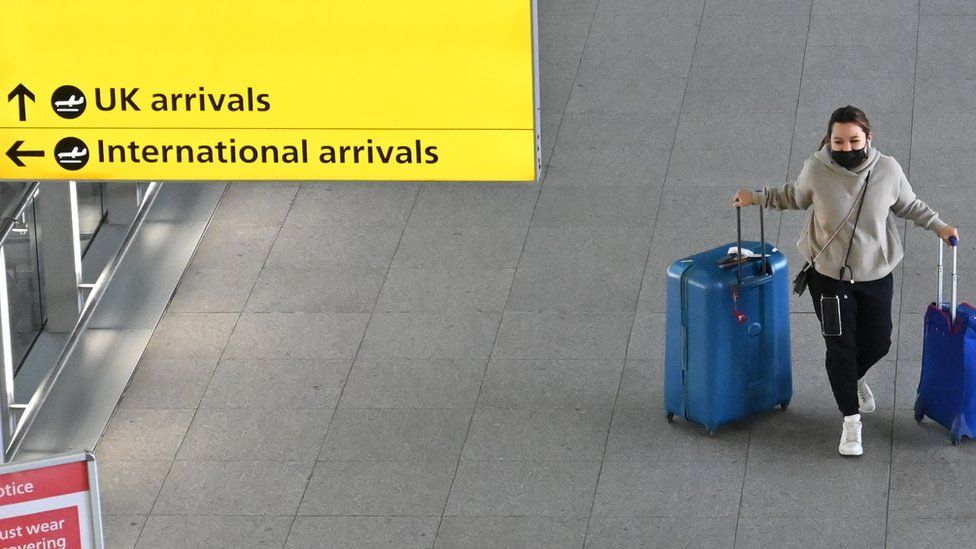 Boarding schools and parents have welcomed the government's decision to allow international pupils to quarantine at school.
Previously pupils arriving from "red list" countries had to quarantine in hotels but they will now be able to self-isolate in their own dormitories.
About 500 international pupils attend Millfield School in Street, Somerset, with about 10% of those arriving from red list countries, it said.
Headmaster Gavin Horgan said the new arrangements would be "far safer" for pupils.
"It's so much better that they're able to be in school with adults who know them - and if they've come from the same country with their peers that know them - rather than being stuck in a hotel near Heathrow," he said.
"It'll be amazing [to have pupils back], that's what schools are for."
"Remote learning - everyone has done their best. But education is a very human activity."
Eugene du Toit, headmaster of Wellington School also in Somerset, said the school would protect both its student community and the town in which it was based.
"We're not going to do anything that puts children in harm's way and certainly we won't put our community in harm's way either."
There are currently 33 countries on the government's red list, including Brazil, Portugal, South Africa and the United Arab Emirates (UAE).
Only British passport holders, Irish nationals or those who have residency rights in the UK are allowed to enter from those countries.
James Davidson's daughter Kitty lives in the UAE and attends Dauntsey's School in Wiltshire. He said he was "hugely relieved" at the change.
"This is a win for both the children's education and wellbeing. Not forgetting the peace of mind for the parents," he said.
"For Kitty, it means we can send her back to school during the Easter holidays in time to start the summer term."
Related Internet Links
The BBC is not responsible for the content of external sites.