Glastonbury Pyramid Stage designer Bill Harkin dies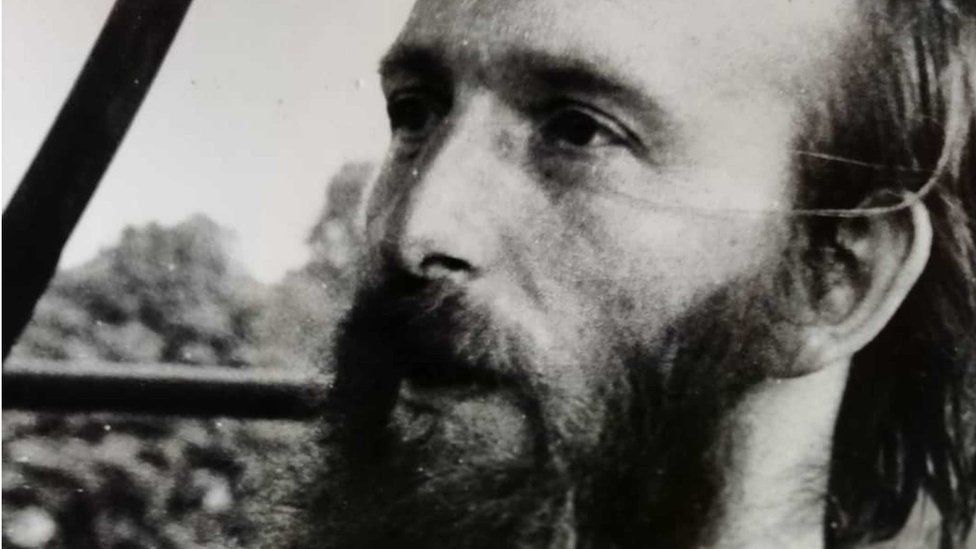 Tributes have been paid to Bill Harkin, who designed and built the first Glastonbury Pyramid Stage, following his death at the age of 83.
The Pyramid Stage came to Mr Harkin in a dream and in 1971 it was built for the second Glastonbury Festival.
The original stage was constructed out of scaffolding and plastic sheeting.
Glastonbury founder Michael Eavis, said Mr Harkin had lived an "inspirational life" and was "simply loved by us all".
The first festival was held in 1970, when 1,500 people paid £1 for a ticket, which included free milk from Worthy Farm, the home of the Somerset event.
Mr Eavis said it was at the end of that year that Mr Harkin came to Glastonbury and met Andrew Kerr, one of the festival's co-founders, walking up the tor.
"They both became aware of very powerful feelings of spirituality," Mr Eavis said.
"This led to the idea of a large music festival with a pyramid as centre stage and that's when they came to me for a suitable site."
He said he had "liked the idea" and been "captivated by their childlike excitement".
"Bill was a top-flight architect working for British Leyland at the time but he soon became caught up with the festival, and came up with the very first Pyramid at Worthy Farm," he said.
"His enthusiasm and dedication led to what we have now - thank you so much, Bill."
Mr Harkin's Pyramid Stage was the first of three versions of the famous festival platform which has been graced by iconic names from music history for 50 years.
Made from sheeting bought at Taunton cattle market, it took about three months to build.
It was replaced in 1981 with a more permanent structure which doubled as a cow shed in winter, but burned down shortly before the festival in 1994.
Between 1994 and 1999 a replacement stage powered by wind turbines was used, with the likes of Peter Gabriel, Elvis Costello and Johnny Cash performing on it.
During these years the main stage was not a pyramid, more a regular stage, but in the year 2000 the third version of the Pyramid Stage was built
Pilton resident Bill Burroughs' version of the stage, based on the Egyptian Pyramids of Giza, is the one still seen at the site today and is four times larger than the 1981 version.
Related Internet Links
The BBC is not responsible for the content of external sites.