Bristol protest: Mounted officer describes violent scenes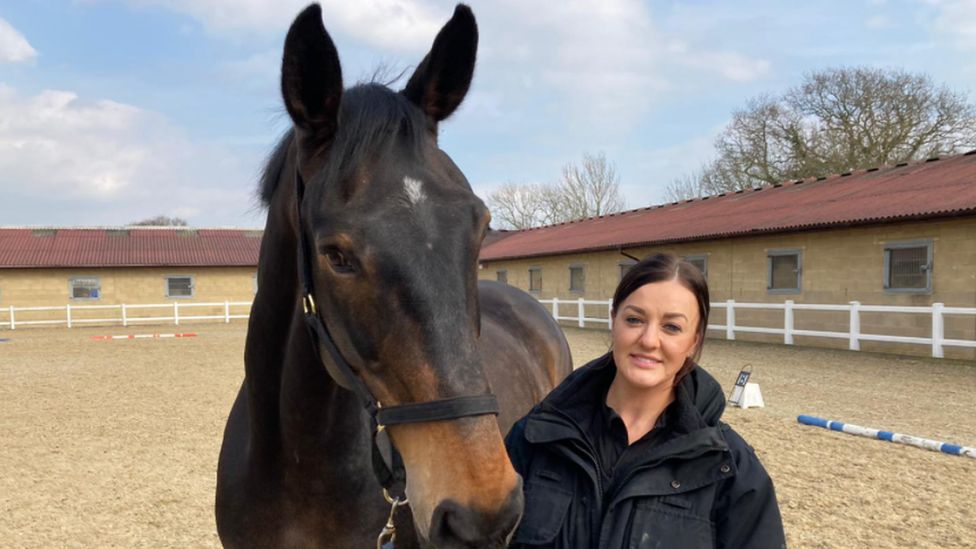 A mounted police officer deployed to hostile protests in Bristol has said "you can't train for that violence".
Sgt Clarke said: "You could hear on the radio officers pressing their emergency buttons asking for more units."
She told how angry scenes unfolded as the march against the government's new Police and Crime Bill went in a "violent direction" outside Bridewell Police Station at about 17:30 GMT.
Officers were attacked and police vans were torched.
"We were stood next to vehicles that were well ablaze that were exploding around us. You can't train for that," she said.
"There were bricks, glass bottles, there were microwaves thrown from the top of the car parks, general street furniture, you name it they had it," she told BBC Radio Somerset.
"Being in the mounted section we do deal with pockets of disorder because we go to football matches," she continued.
"In my career it's the highest level of aggression I've ever experienced.
"Although you train for it day in, day out, you cannot train for that level of violence."
She said the six horses were "just amazing" and took reassurance from each other.
"They look after each other and you get a couple of braver ones and they tend to follow," she added.
Of those eight arrested, six were detained for violent disorder and two were held for possession of an offensive weapon.
Related Internet Links
The BBC is not responsible for the content of external sites.