Bath Spa University 'must act' on sexual assault policy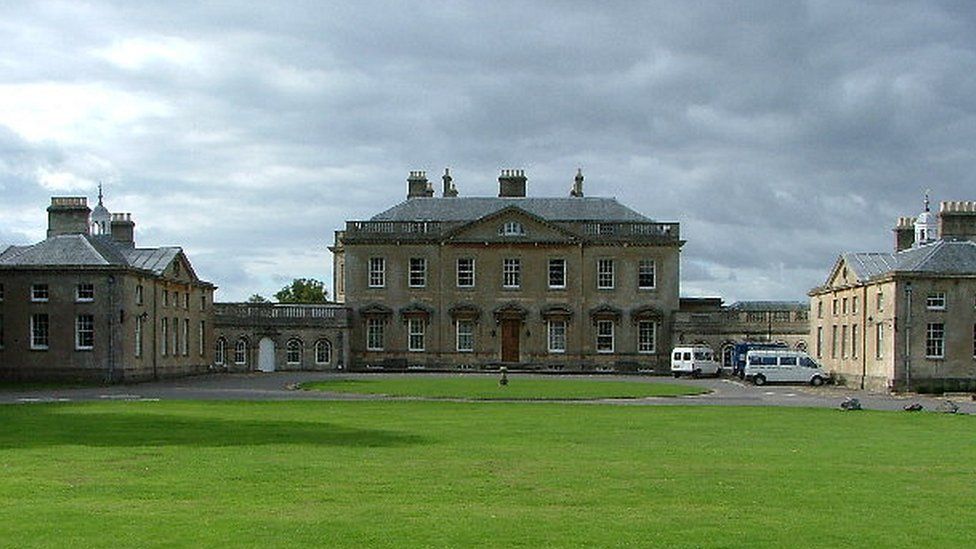 Uni students have called for changes in how allegations of sexual assault are handled amid claims of "gaslighting".
An open letter to Bath Spa University says those alleging sexual assault "have not received a suitable response or an appropriate investigation".
At a vigil attended by more than 200 people on Tuesday, campaigners called for a review of sexual harassment policies.
The university said it would talk to students before commenting.
Currently allegations of sexual assault are dealt with under the university's harassment policy which covers discrimination, bullying and "unwanted sexual advances".
The Bath Spa Sexual Assault Awareness group has written to the university's vice-chancellor, Sue Rigby, calling for a specific policy on sexual harassment to be created.
The letter references the deaths of Sarah Everard and Blessing Olusegun leading to students "finding the courage to speak out on their own experiences with assault that have occurred on our 'safe' campus".
It read: "The notion that there must be 'substantial' physical evidence to follow through with any disciplinary measures invalidates the victims case almost immediately.
"The consequence of this disrespectful approach has included gaslighting of victims' experiences by staff, as well as centering the perpetrators' needs.
The group is now calling for a new policy on sexual harassment as well as a detailed review of the student disciplinary policy.
It is also asking for a dedicated sexual assault reporting phone line and additional training for staff and security officers.
The university has been approached for a response but said it wanted to talk with its students before making public comment.
Heather Hughes, one of the organisers of the campaign, said: "I am really hopeful there is going to be some change on campus and sexual assault is going to be taken more seriously.
"It can be really difficult to talk about, especially when so much of the time people don't get believed.
"Too many people have told me that they don't feel safe."
The university's existing policy states it "supports the rights of all staff and students to be treated with dignity and respect".
It says it aims to create a "culture in which harassment is known to be unacceptable and where individuals have the confidence to complain of harassment without fear of ridicule or reprisals".
Related Internet Links
The BBC is not responsible for the content of external sites.