Somerset Guy Fawkes Carnival events cancelled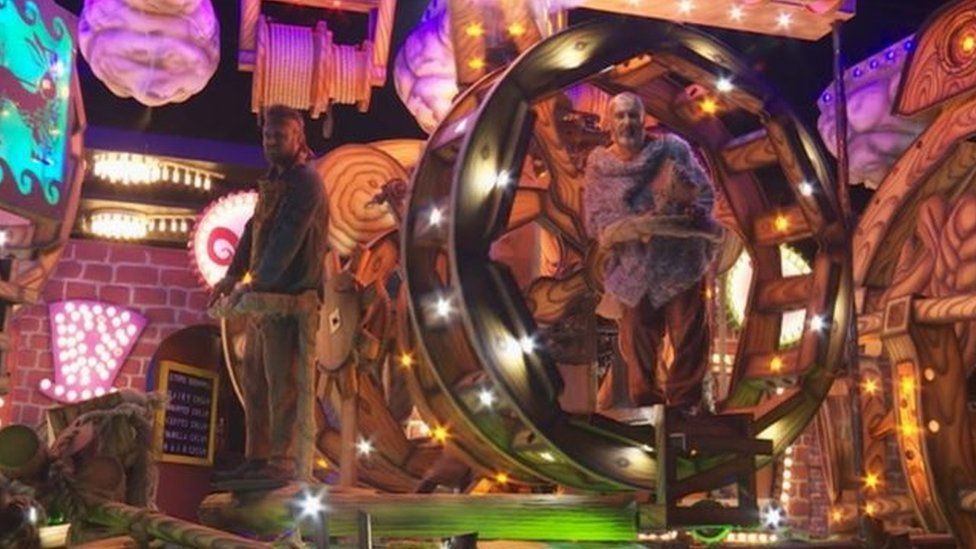 A carnival circuit, known for hosting the largest illuminated procession in Europe, has been cancelled for a second year running.
Thousands of people usually line the streets to see the spectacle pass by.
Organisers say the combination of not being able to fundraise and social distancing restrictions meant they would be unable to host the events.
David Churches, the Somerset County Guy Fawkes Carnivals secretary described the decision to cancel this years events as extremely hard.
"In the current financial climate and with so much uncertainty still present in terms of the risk from the virus, we felt this was the most sensible option for us all," he said.
The annual event sees a procession of nearly 100 floats or carts travels to seven towns across Somerset through the month of November.
It starts in Bridgwater, the UK's oldest carnival, which famously ends with "squibbing" where fireworks are lit on the end of poles, showering sparks along the route.
The carnival carts, which are often more than 15m (50ft) long and intricately designed with thousands of bulbs and moving parts, cost thousands of pounds and take months to put together.
"There is very little chance in raising the necessary monies needed to put on such spectacular events or indeed building the amazing entries we have become accustomed to over the years," added Mr Churches.
Organisers acknowledged the news would leave many disappointed and reassured fans that the carnival season was expected to resume as normal in 2022.
Related Internet Links
The BBC is not responsible for the content of external sites.