Hip op patients discharged early at Bristol hospital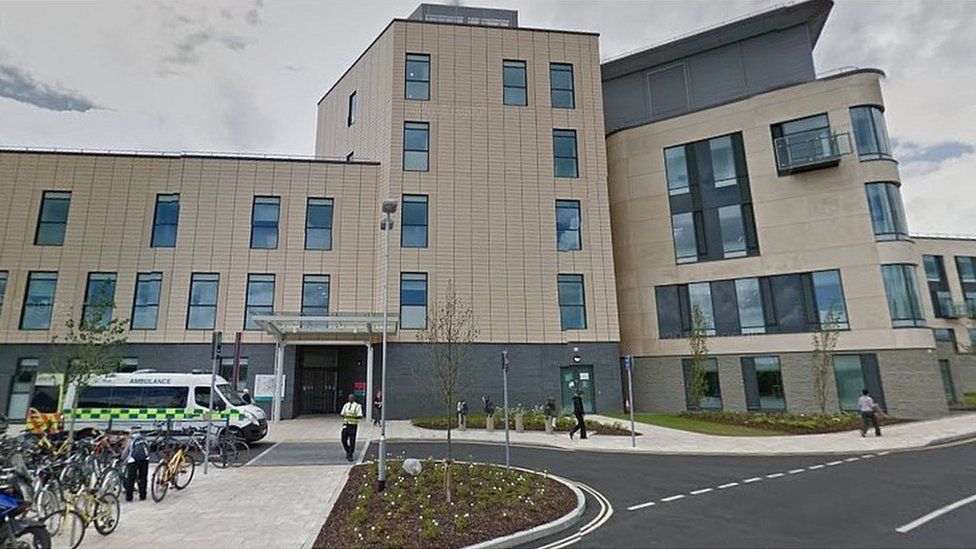 Hip and knee surgery patients at a hospital are being discharged early in a bid to tackle a backlog of elective operations due to Covid-19.
Patients are being sent home from Southmead Hospital in Bristol after just two days, rather than five.
At a health scrutiny committee meeting, councillors expressed concerns about patients getting fewer days care.
But a North Bristol NHS Trust hospital chief said people "aren't just pushed out the door home without any support".
By April, 6,425 patients had been waiting for elective surgery for more than a year, and 41 for more than two years, across Bristol, North Somerset and South Gloucestershire.
As part of a government "accelerator" pilot, the hospital has introduced an early discharge scheme in a bid to speed up the process.
At a scrutiny meeting last month, Kingswood councillor April Begley said: "To take three days away from five is actually quite a lot."
But a spokesperson for the trust said it was only being offered to "appropriate" knee and hip replacement surgery patients who have been screened to ensure "they meet key criteria".
"People aren't just pushed out the door home without any support," said Evelyn Barker, the trust's deputy chief executive.
She said the hospital only had one of three wards left for elective surgery patients, having lost at least one to emergency patients.
"We've absolutely had everything thrown at us that we could possibly think of," she added.
"The initiatives are designed as far as possible not to put extra pressure on NHS staff who have been through the worst year in NHS history."
Related Internet Links
The BBC is not responsible for the content of external sites.