M5 crash 10 years on: Woman says her parents' deaths 'still hard' to accept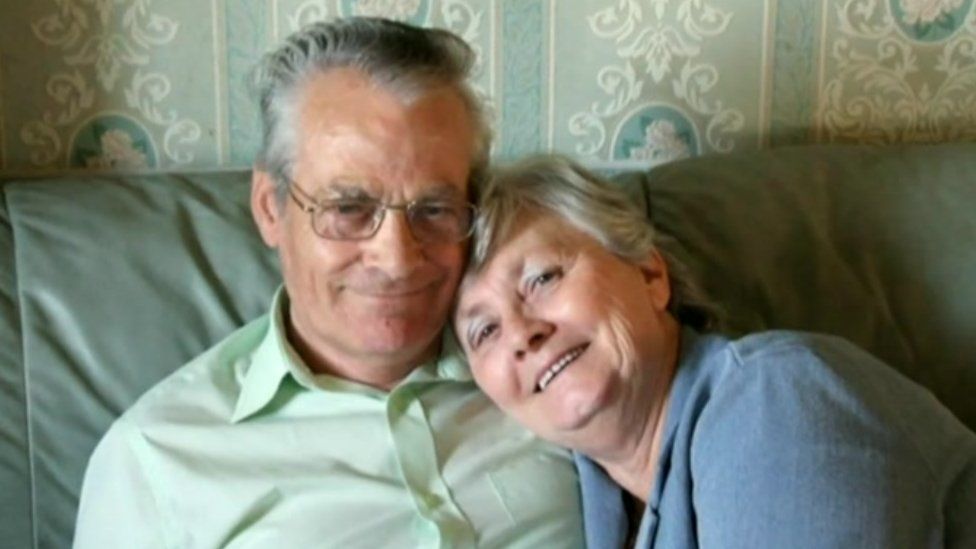 A woman who lost both her parents in one of Britain's worst motorway crashes, said their deaths were still very difficult to accept, 10 years on.
She said her last words to them were to ask them to call when they got home.
"Obviously that was a phone call we never got. It's still hard ten years on, there's no closure when you can't say goodbye to people," she said.
As well as the seven deaths, 51 others were injured when 34 cars collided on the northbound carriageway near Junction 25 for Taunton.
A coroner concluded the crash had been caused by very dense fog, which reduced visibility on the road.
Smoke from a nearby fireworks display was not the primary cause but may have added to the problem, he ruled.
Ms White said her parents had been visiting and had waited for her son to come out of youth club before setting off to their home in Newport, Wales.
"We hugged before they got in the car and I said 'I love you mum and I love you dad' and just before they literally pulled away I said 'phone me when you get home' and obviously that was a phone call we never got."
Ms White said when her daughter alerted her to the crash she initially hoped her parents had stopped for fuel and were not on that stretch of motorway at the time.
"That's when I started phoning my mum's mobile, because my mum doesn't drive, and got no answer.
"I knew what had happened and they'd been involved and that was really hard to take. It's still very difficult to take."
Ms White said she did not believe enough had changed since the crash to prevent it happening in similar conditions.
"I don't think we should have to rely on somebody sitting in an office in Bristol looking at cameras for fog warnings to be turned on, they should be automatic.
"It's very disappointing.
"It's almost like these people don't matter and you feel that everything they said about safety and things they were going to change, it was all just words."
To mark the anniversary she will have a fish and chips supper - the same meal she had with her parents on the day they died - before travelling to Wales on Friday to lay flowers and meet with her extended family to "talk about how things were".