Kickstarter to fund dyslexic friendly books for adults launches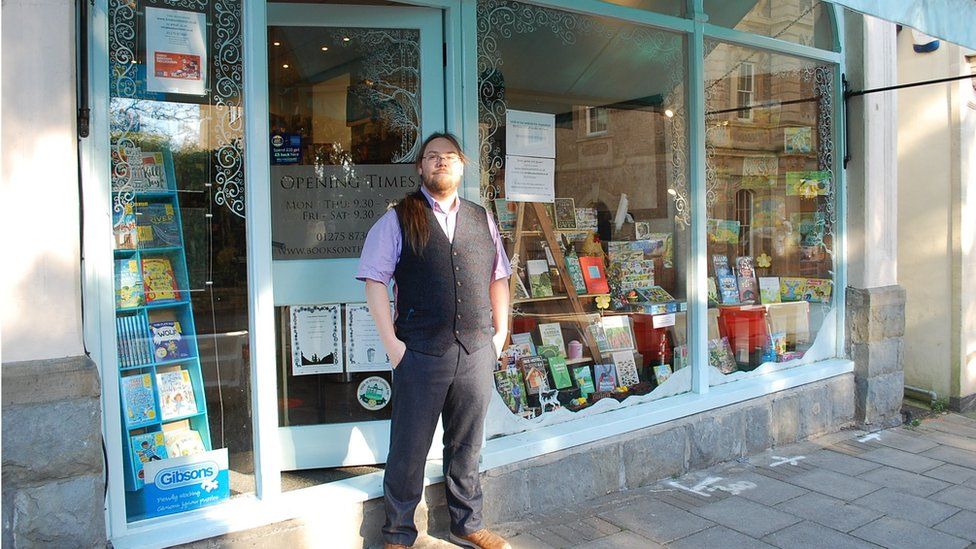 A bookshop owner who set up an independent publishing company in 2021 to produce dyslexic friendly books for adults is crowdfunding to publish more.
Dr Alistair Sims, of Books on the Hill in Clevedon, said although there are books for children, publishers have not grasped that "children with dyslexia grow up into adults with dyslexia".
Authors including Bernard Cornwell and Peter James have agreed books to be printed in a dyslexic friendly format.
Dr Sims is hoping to raise £16,000.
He said he hopes that by introducing eight more books he can encourage more adults with dyslexia, like himself, to read.
"We've had really positive feedback from the first books printed last year but fear of stigma over their struggle to read stops people from speaking out," he said.
Dr Sims said: "The general lack of action in the publishing industry on adult dyslexia fiction is not malicious but a lack of thought, a lack of understanding and perhaps a lack of forward thinking."
"The scale of accessibility" is not nearly enough, as around 10% of the UK population deal with some form of dyslexia, he added.
Darren Clarke, the director of Succeed with Dyslexia, said Books on the Hill "is doing incredible things [and] helping people to fall in love with reading again".
Suzy Taylor, a dyslexic blogger, said it is "frustrating that as adults we apparently do not require books in the same form [as offered to children]".
"There needs to be a choice of dyslexic friendly books which are not dumbed down."
Both Press launched its kickstarter - Open Dyslexia - earlier this week.