Barnsley MP Eric Illsley in crown court over expenses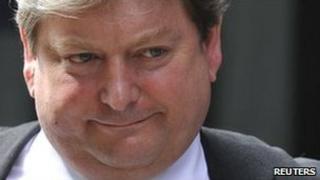 An MP accused of dishonestly claiming more than £25,000 in expenses has appeared in crown court.
Eric Illsley, 55, faces three charges of false accounting relating claimed on his second home in London over three years.
The Barnsley Central MP, who sits as an independent, spoke only to confirm his name at Southwark Crown Court.
He was granted bail and ordered to appear for another hearing at the court on a date to be fixed.
Mr Illsley is accused of dishonestly claiming expenses for council tax, service and maintenance, repairs and insurance, utilities and communications at his second home in Renfrew Road, Kennington, south London, between May 2005 and April 2008.
Mr Illsley, of Westmoor Crescent, Pogmoor, Barnsley, was suspended from the Labour Party and now sits as an independent after being re-elected in May.