IPCC to investigate collapse of Sheffield murder trial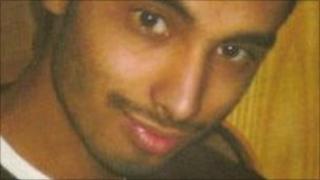 The Independent Police Complaints Commission is investigating after a judge criticised police officers when a Sheffield murder trial collapsed.
Six men were accused of conspiring to murder Safrajur Jahingir, who was shot at the wheel of his car in August 2009.
Mr Justice Sweeney QC dismissed the case in June and criticised officers for allegedly failing to disclose evidence to the defence, the IPCC said.
South Yorkshire Police said it would "fully co-operate" with the inquiry.
Takeaway driver Mr Jahingir, 23, was shot while driving his car in Parson Cross.
'Serious concerns'
The IPCC said the matter had been referred to them by South Yorkshire Police after the dismissal of the trial at the city's crown court, where the judge found the six defendants not guilty of conspiracy to commit murder.
IPCC commissioner Nicholas Long said: "The judge in this case clearly had serious concerns about the disclosure of evidence to the defence.
"It is right that a fully independent investigation is conducted by the IPCC to determine the reasons behind the collapse of the trial and whether any lessons can be learned by individual officers and South Yorkshire Police."
A South Yorkshire Police spokesman said: "The force will fully co-operate with the IPCC's independent investigation into the collapse of the trial relating to the murder of Sheffield man Safrajur Jahingir.
"Meanwhile, the force has already undertaken to review the murder investigation and a team, headed by a senior South Yorkshire Police officer, is currently being assembled to carry out this work.
"A meeting has already taken place with Mr Jahingir's relatives to explain police action."