Daughter's poem for her missing Sheffield father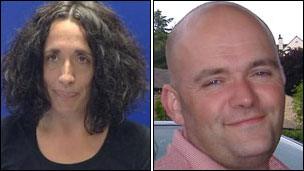 The nine-year-old daughter of a missing man from Sheffield has written a poem urging her father to come home.
Jason Mead, 36, has been missing from his home in High Green since 31 July.
Police found his abandoned black Ford Puma in a lay-by near the Ladybower Reservoir on 3 August, an area where he was known to go walking.
At a press conference, wife Karen read out a poem from their daughter Darcie, part of which said: "When you come back, I will give you the biggest hug."
The whole poem read: "I love you so much I think the world of you. I really want you to come back home.
"When you come back, I will give you the biggest hug. I'm your little princess and Drew is your handsome prince."
Mrs Mead also made a direct appeal to her husband and said: "Any problems can be dealt with. We all love and miss you."
Police said Mr Mead is believed to have stayed at the Premier Inn in Attercliffe overnight on 31 July, checking in around 2110 BST.
Officers believe his car then appeared in the lay-by overnight from 1 August to 2 August.
The last communication from Mr Mead appears to be a text message sent on 1 August from his personal mobile, which was found in the car.
Police said he is employed in the Macclesfield area but has not shown up for work this week.
Related Internet Links
The BBC is not responsible for the content of external sites.