Yorkshire politicians hope for Miliband boost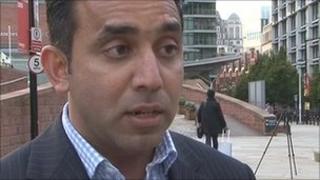 Labour politicians in South Yorkshire are hoping the appointment of Doncaster MP Ed Miliband as leader will put local issues higher up the party agenda.
Rotherham councillor Mahroof Hussain said: "It's great to have a leader from South Yorkshire. Let's take maximum benefit from this."
He hoped the row over axed government funding to Sheffield Forgemasters "can now be on the agenda at senior level".
"Let Ed come and see the issues in South Yorkshire," he added.
Sheffield Brightside MP David Blunkett said: "It will be very good to have someone feeling, hearing, responding to Doncaster, to South Yorkshire and Yorkshire as a whole.
"I have now seen eight Labour leaders and this is the second one from Yorkshire, Harold Wilson being the first while I've been a Labour Party member.
"I'm hoping that Ed will find time to spend more time in Yorkshire because I think we are the route of the path back to success.
"We lost 10% of our vote in the general election in Yorkshire. Winning that back, and winning the south of England, is winning he next general election."
Yorkshire and Humber Labour MEP Linda McAvan said she believed Mr Miliband's communication skills, honed on the streets of his South Yorkshire constituency, would stand him in good stead.
"I can remember when he first came to Doncaster and I went out with him on the streets," she said.
"He really listens to people on the doorstep to hear their story, not just saying 'This is what I can do'. He engages with people, particularly the younger generation."