Sheffield paramedic crash boy, eight, improving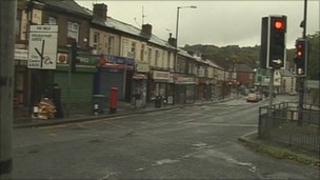 An eight-year-old boy who suffered serious head injuries when he was hit by a paramedic vehicle in Sheffield is improving in hospital.
The vehicle was responding to an emergency call and had its blue lights and sirens activated when it hit the boy In Owler Lane on Saturday.
Police said his injuries were no longer thought to be life-threatening.
The boy was reported to have run out into the road. The 28-year-old female paramedic was not injured.
Witnesses have been urged to contact South Yorkshire Police.