Surge-hit Sheffield homes being reconnected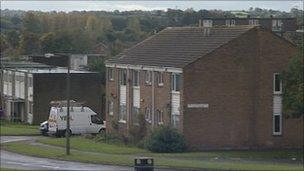 About 40 homes in Sheffield remain without electricity, after copper thefts at two substations caused a power surge.
Nearly 400 customers in the Batemoor area were affected after thieves damaged the stations while stealing copper from the sites on Saturday.
Residents reported damage to televisions and microwaves.
CE Electric UK said its engineers had restored power to the majority of homes. A police inquiry is under way.
A CE Electric UK spokeswoman said engineers were hoping to reconnect remaining customers by Sunday evening.
South Yorkshire Police has increased patrols at the substations at Whitethorns View and Boshaw View.
A spokesman appealed for anyone who saw people acting suspiciously at the stations from 0700 BST on Saturday to contact the force.
Related Internet Links
The BBC is not responsible for the content of external sites.