Guns 'easily available' in Sheffield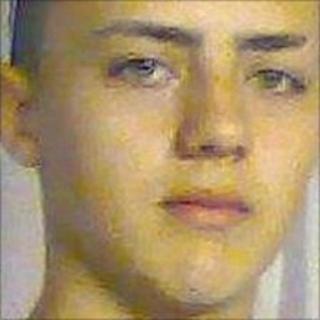 Guns are easily available to young people "in the know" in Sheffield, according to a report into gangs.
The Youth Offending Service report was carried out in June in response to the 2008 murder of Tarek Chaiboub, 17, who was shot by gang members in Burngreave.
It warns there is a "misconception" that guns are difficult to obtain in Sheffield and states the problems must remain a high priority for agencies.
Police said they worked to keep the city safe but gangs would always exist.
The report states that since 2002, there have been nine gang related deaths in Sheffield, eight involving a gun.
These include the death of 16-year-old Jonathan Matondo who was shot in a Sheffield park in October 2007.
Less than a year later in July 2008, Tarek Chaiboub was shot dead outside a barber's shop as part of a feud between members of the city's S3 gang.
The report's author Ronny Tucker, who works for the Youth Offending Service at Sheffield Council, said: "Young people who are in the know will be able to get weapons quite easily, easier than me or you.
"What we've got to do is get the young people at the younger age and get them away from that way of thinking, get them away from those circles so we're not having young people growing up thinking we're in a gun society."
Replica weapons
South Yorkshire Police Supt Andy Barrs said he believed there was a lot of "bravado" around young people being able to get hold of a gun.
He said police recovered about six to eight 'section one' firearms per year but the biggest problem was replica weapons.
"Someone will say I can get you a gun... (but) is it a BB gun, a fake gun, an air pistol or is it a real weapon.
"Very often we find when those guns are produced that they are not in fact real guns.
"They might look like a very scary weapon in terms of it being presented in a robbery but when you look at the real guns they are few and far between in Sheffield."
The police chief said the force had intelligence networks across the city to receive information on gangs but the problem would never disappear.
"There are a number of gangs in Sheffield, we haven't denied that unlike some other cities that I think are in denial.
"In terms of the number of gangs there are probably about three or four serious drug related gangs in Sheffield and we are always on the top of those individuals doing our very best to bring them to justice.
"I don't think we'll ever put an end to it. The reality is the gangs have been with us for centuries.
"We can't prevent it. What we need to do is keep communities safe."