Three jailed over Sheffield taxi company arson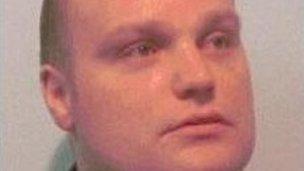 Three Sheffield men have been jailed for starting a fire to claim insurance in which their accomplice died.
Timothy Darby, 37, died after the fire at the Advance Taxis premises on Abbeydale Road in November 2009.
Mohammed Hafiz Kahn, 32, and Ilyas Khan, 23, both of Machon Bank, Nether Edge and Irfan Khan, 29, of Montrose Road, Nether Edge admitted conspiracy to commit arson.
They were jailed for four and a half years at Sheffield Crown Court.
Sarab Khan, 20, of Machon Bank and Abid Ali Khan, 35, of Abbeyfield Road, Pitsmore, are due to be sentenced later after also pleading guilty to conspiracy to commit arson.
Mr Darby, died in Wakefield's Pinderfields Hospital a week after the fire in the office at Advanced Taxis in Abbeydale Road on 5 November 2009.
He had been involved in the plot to set fire to the Advance Taxi premises.
Detective Superintendent Colin Fisher said: "Timothy Darby died in a painful and tragic way.
"He was attempting to play his part in a criminal conspiracy to defraud an insurance company by setting fire to the office of Advance Taxis.
"He was clearly a willing participant and no doubt would have received some reward had he got away with it. Instead, he paid with his life."
In a statement, Mr Darby's family said: "Although we have not seen Tim for a number of years it was still important for us to learn why he died and we are bitterly disappointed about what he did. He was reckless and his actions, and those of the men who have pleaded guilty, placed people's lives at risk."
Related Internet Links
The BBC is not responsible for the content of external sites.