Rotherham Church to hold Easter service at Rugby club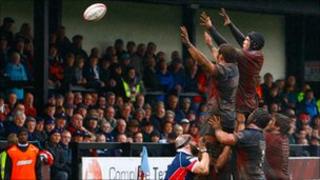 A church in Rotherham is holding an Easter service at Rotherham Rugby Club on Clifton Lane.
Rotherham Evangelical Church is hoping to attract people who do not normally go to church.
Ian Jones, Minister, said: "Our church can only seat around 60 people so the rugby club means we can welcome more people in. It is a great venue."
This is the second time the church has held a service at the Rotherham Rugby Club ground.
Mr Jones said: "The service is aimed at breaking down some of the mysteries around going to church.
"Everything which is happening in the service will be explained so everyone can follow what is going on."
The service starts at 1030 BST on Sunday, 24 April with refreshments.