Sheffield community association faces funding crisis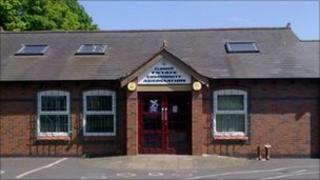 A community centre in Sheffield will close its children's services at the end of the week because it has run out of funding.
The Flower Estate Community Association runs an after school club and playgroup for 40 children in Wincobank.
Funding which was provided by various charitable trusts runs out this week.
June Smith, chair of the association, said: "We have had quite a lot of funding in the last few years but it has all come to an end."
'Real lifeline'
The association employs six staff who are all facing redundancy.
Mrs Smith said: "The after school club keeps the children off the street, we have no anti-social behaviour or vandalism around here."
The association needs £23,000 annually to keep the after school club and playgroup running.
The association said it had submitted 70 applications to other funding bodies, but all had been rejected.
It is currently waiting to hear if an application to Children In Need has been successful.
Carla Sheldon, who uses the playgroup, said: "My daughter comes here twice a week, it is a real lifeline for us."
The community association, which has been running for 30 years, also runs an over 50s group which will continue while funding is available.