Poor Doncaster child services now rated 'adequate'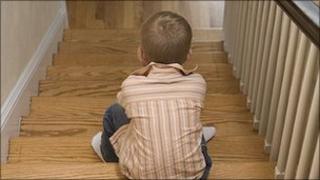 Doncaster Council's children's services have won an improved rating from Ofsted, two years after its failures led to government intervention.
Inspectors said the overall effectiveness for safeguarding youngsters was now deemed "adequate".
The council said the report's outcome was a "significant milestone".
In 2009, the government ordered the takeover of children's services after the deaths of seven children in the district through neglect or abuse.
Last year the government announced again it would intervene at the authority after the Audit Commission said it was not being properly run.
It came after the council was criticised over attacks by two brothers in Edlington.
'Not good enough'
The boys, aged 11 and 12, were given indeterminate sentences for torturing two other boys, aged nine and 11, in the South Yorkshire village last April.
The latest rating is an improvement on the 2010 inspection which deemed children's services to be performing poorly.
Chris Pratt, Doncaster Council's Director of the Children and Young People's Service, said more still needed to be done to improve the service.
"The findings and overall judgment of the inspection represent a significant milestone in our ongoing journey of improvement," he said.
"Whilst it is right the inspection has acknowledged where we have come from and highlighted our good direction of travel, we are acutely aware there is still a long way to go.
"Adequate is a far, far better judgement than the 'inadequate' ones we have had previously, but not good enough for the children and young people of Doncaster."
'Significant progress'
The Ofsted report states: "The overall effectiveness of safeguarding in Doncaster is adequate.
"The council meets its statutory requirements for the management of safeguarding services.
"This reflects significant progress over the last year after a considerable period of poor performance and inadequate management which led to government intervention in 2009."
It said that no services were deteriorating though some were "at an early stage of improvement" and some were "underdeveloped".
The report highlighted a number of areas of improvement including improving attendance by the police and health professionals at child protection conferences.
Mr Pratt added: "There are several recommendations in the report for developing better services and we have started to implement these with vigour."